Digital Art - art that  you can buy once, then print out as many times as you wish is becoming quite popular these days. It is an expensive way to get beautiful art to showcase in your home or office. Let's chat for a minute about how to print out and frame digital art at home to get the best results.
What You Need To Print Out and Frame Digital Art At Home
1. Quality paper
2. A good printer
3. A frame larger than the print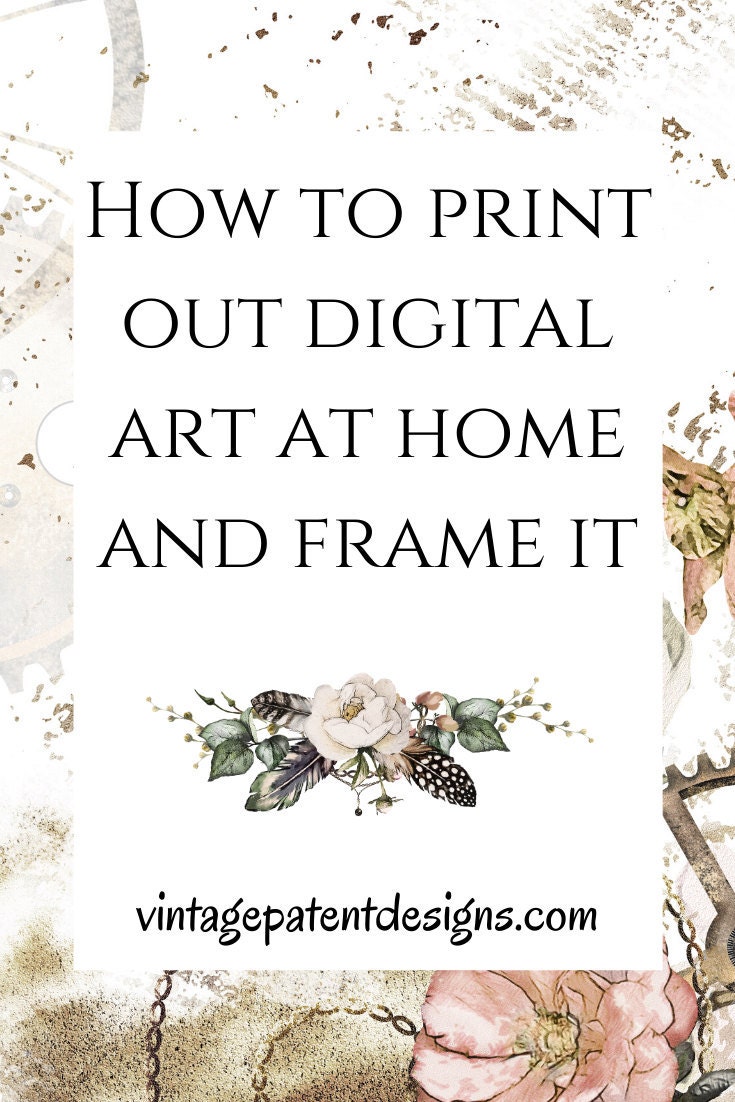 Choosing the Right Size To Print Out and Frame Digital Art At Home
Most home printers will accomodate 8 1/2 x 11 paper easily and smaller sizes. Larger sized prints really need to be printed by a company that has the proper equipment to accomodate the scale. Walmart, Kinkos, Staples and Walgreens are all good and inexpensive places to have larger sizes printed.
Paper Choices
Paper comes in a variety of weights and finishes. Consider the print and feel  you are going for with your finished product. We at Vintage Patent Designs offer really old patent prints and look "finished" when printed on heavy watercolor paper. However, if you are printing out a photograph type digital download you might want a more glossy finish acheived by photo paper. Photo paper comes in gloss and matte finishes.

Frames
Simple frames tend to accentuate the print, while ornate ones can detract. Going with a flat black frame and a nice neutral matte will really make your print "pop". You can also easily change out prints to keep your space fresh.
A trick with black frames is that if they get scratched or dinged, a sharpy touch up can keep it looking nice.