Bedroom wall art comes in a variety of style depending on  your personal taste. We at VintagePatentDesigns are dedicated to publishing vintage art from the late 1800s to the early 1900s. We specialize in Arthur Rackham and Warwick Gobel prints as well as patents taken from early industrial age. We also offer si-fi steampunk art and wall clocks.
Vintage Rackham Prints: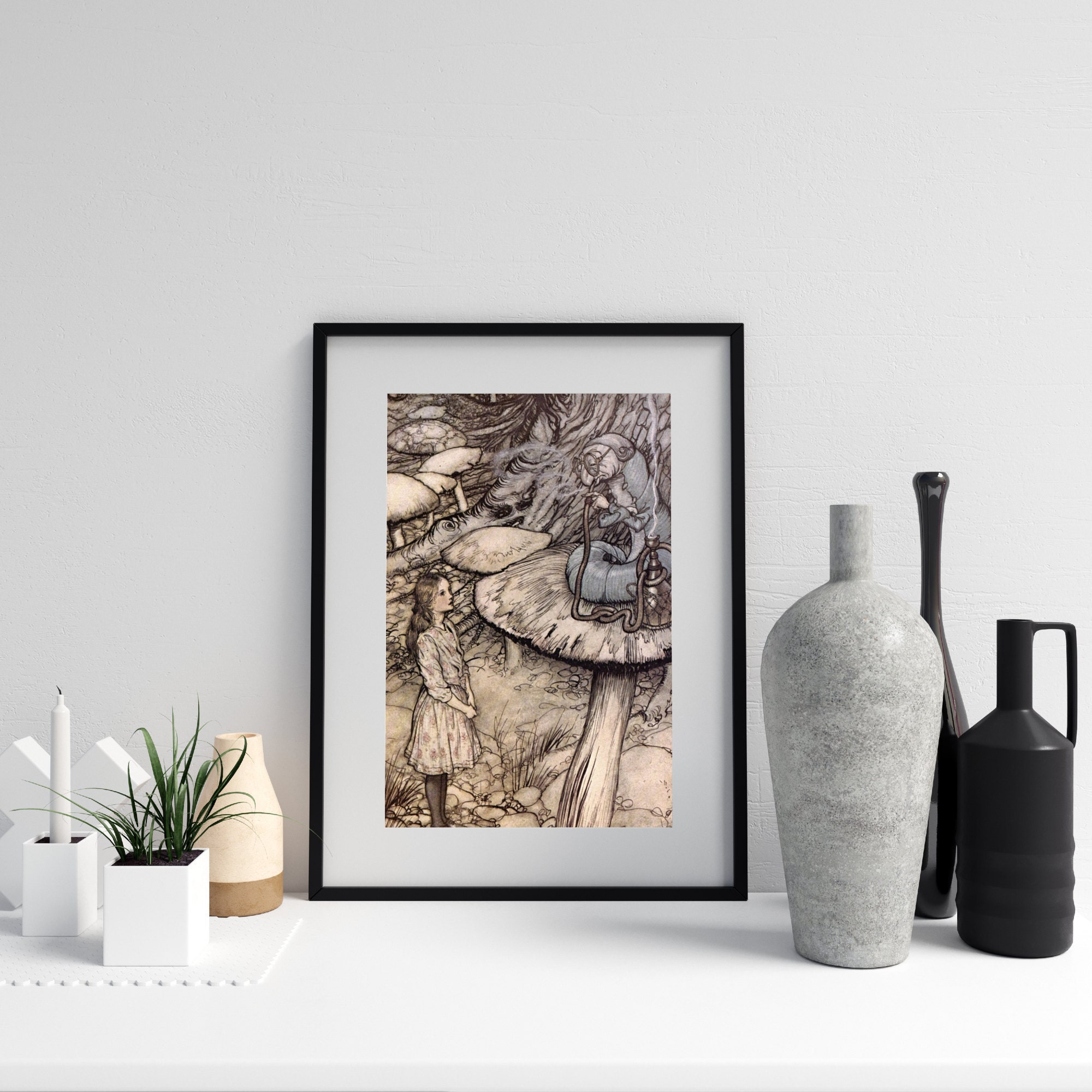 Alice In Wonderland Talking To Catepillar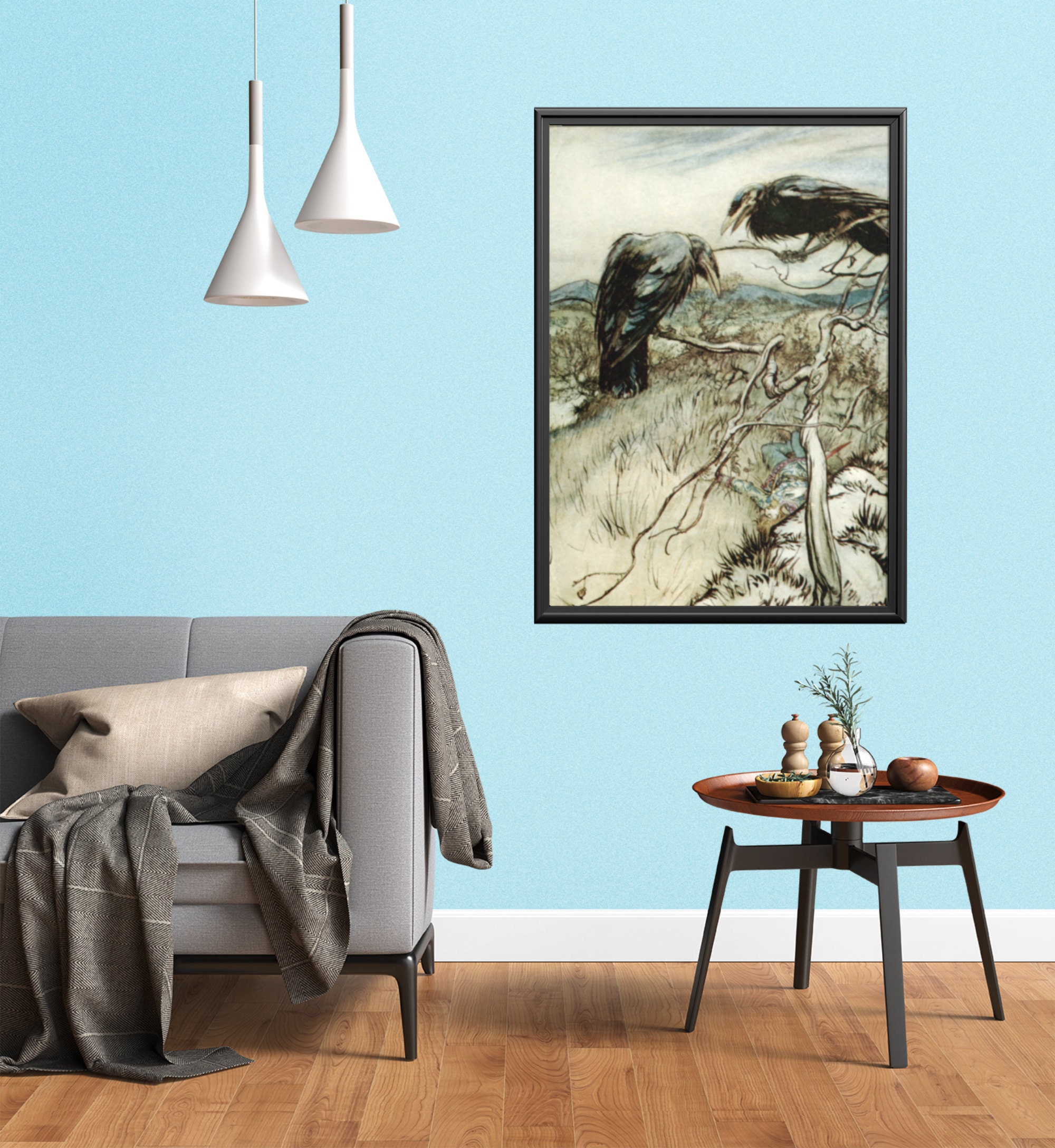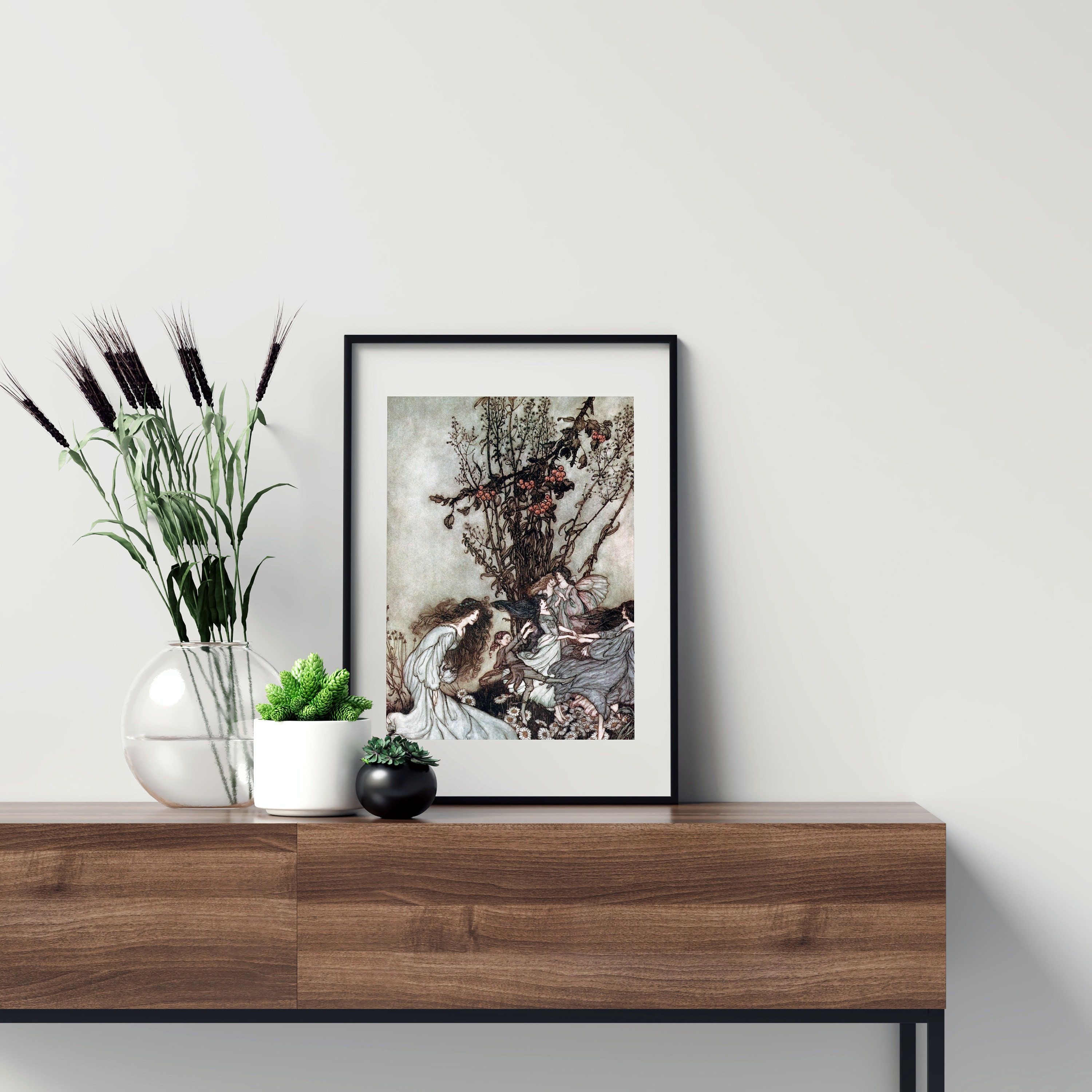 Arthur Rackham - Fairies Dancing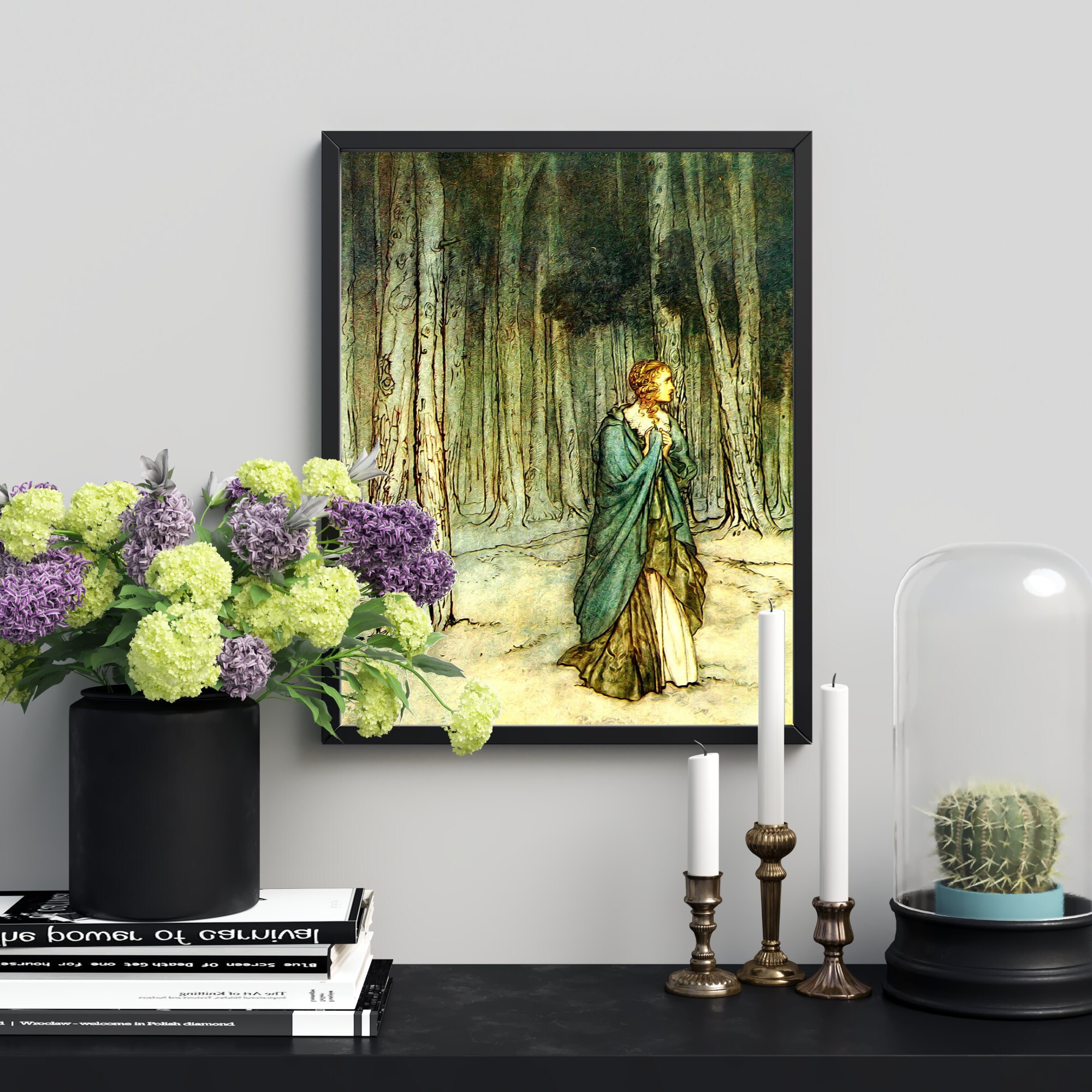 Arthur Rackham - Woman in the Woods
This is but a small selection of the many Arthur Rackham Prints we offer in our shop - more being added all the time. Each print is painstakingly digitally enhanced to make for the best possible print as it is enlarged for poster printing.
Be sure to save this pin to your home decor or bedroom decor boards so you can find it when you get ready to make  your purchase.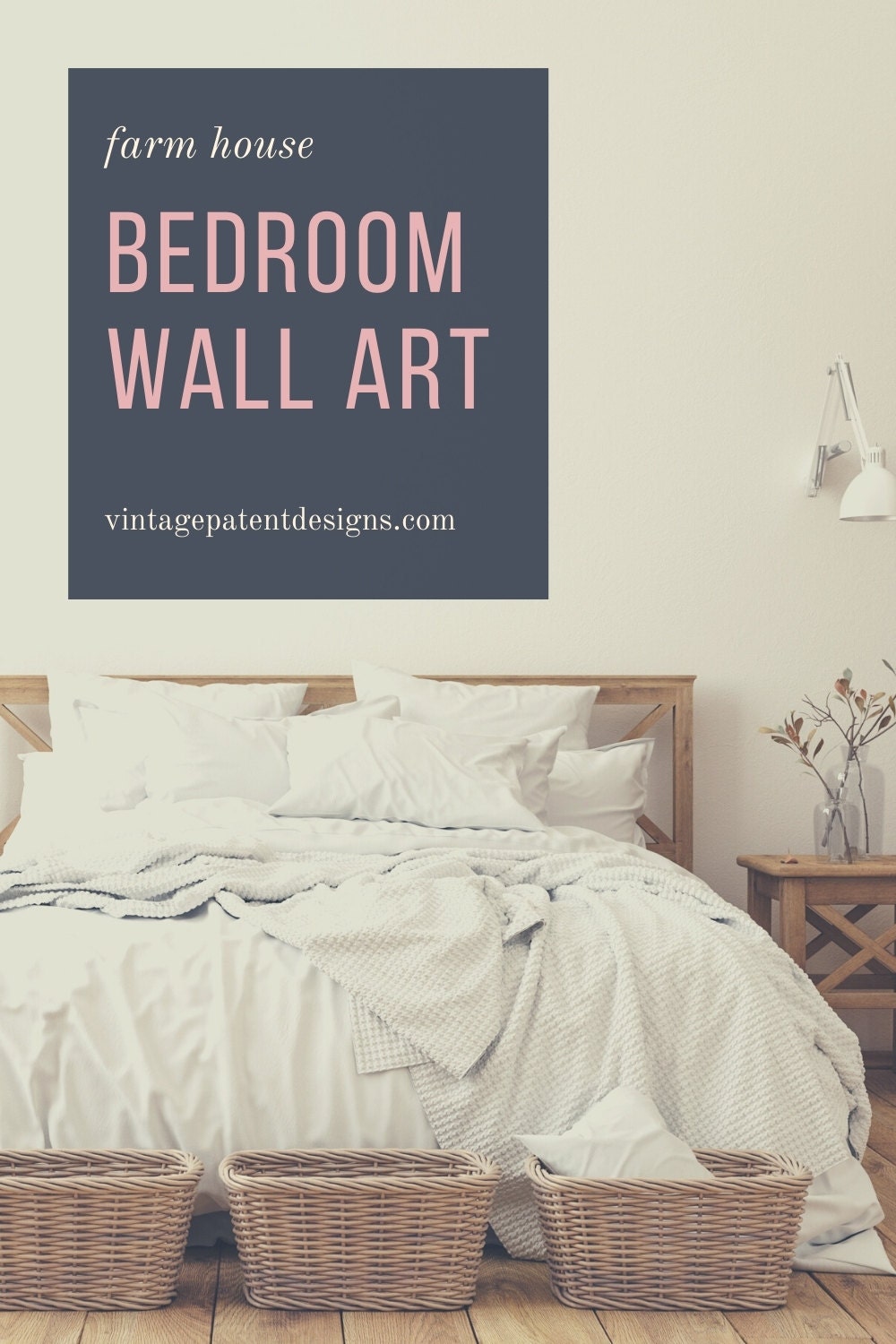 Click here to visit our shop